Kenda Tires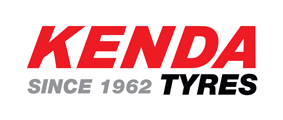 If you live a life in motion, then a set of tires from Kenda Tire may be the perfect tire option for you. Kenda Tire not only manufacturers tires for cars, trucks, and SUVs, but also for bicycles, motorcycles, ATVs, trailers, industrial vehicles, lawn and garden vehicles, snow blowers, and wheelchairs. All tires from Kenda Tire adhere to high-performance standards across several categories of interests and applications. If you are looking for a set of tires and wheels with increased performance options and enhanced durability, then stop into one of our 40 locations to browse a wide selection of tires from Kenda Tires.
Wherever the road may take you, Kenda Tires makes tires and wheels to handle all conditions within a variety of applications. Since being founded in 1962 in Taiwan, Kenda Tire has exceeded customers' expectations concerning the quality of their investment in a new set of tires. When you purchase a set of Kenda Tires from Gateway Tire & Service Center, you'll be investing in a brand of tires and wheels that are overbuilt to ensure solid performance and increased safety on the road ahead—wherever that road might lead!
Kenda Tire is concerned with continuously exceeding customers' expectations. To coincide with this concern, Kenda Tire adheres to a Continuous Improvement Program to ensure that all tire lines are tested and re-tested to guarantee high-performance standards. Whether mountain biking, off-roading, mowing your lawn, maintaining your property, competing on your motorbike, or journeying across the state on a weekend adventure with your family and friends, you can expect Kenda Tires to handle all conditions on the road ahead.
If you live a life in motion, then Kenda Tires are the right tires for you. Whether you need high-performance tires for your car or truck, street tires for your motorbike, utility tires for your ATV, commuter tires for your bike, or replacement tires for your snow blower, Kenda Tire makes a set of tires guaranteed to meet all recreational and industrial needs. Stop in at Gateway Tire & Service Center and browse our selection of Kenda Tires today.