Specialty Tires
Trailer Tires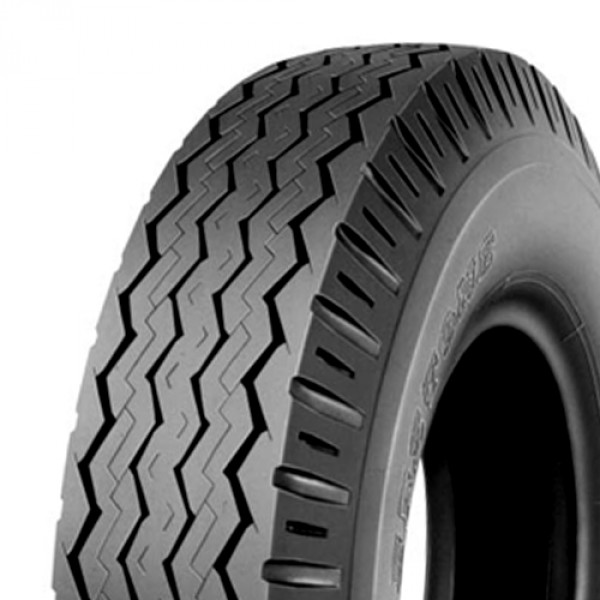 Need tires for your trailer? We've got 'em at Gateway Tire & Service Center. Whatever your trailer hauls, we've got the right tires to keep the fun coming.
We've got trailer tires for all types of vehicles and all different load ratings. We stock trailer tires from great brands like Omni and Deestone. With 40 stores in 4 states, there's sure to be a location near you.
Tires for Every Trailer
Like many people, you might not realize just how many vehicles use trailer tires. We stock trailer tires for a variety of vehicles, and some may surprise you.
Motorcycle Trailers
Horse Trailers
Boat Trailers
Utility Trailers
Camper Trailers
RV Trailers
And More!
We have a selection of popular brand name tires to help find the exact tire match you need. If we don't have the trailer tires you want, we will locate them as fast as possible.
Trailer Tires from Gateway Tire & Service Center
Trailer tires control stability when you're towing any type of trailer or object. These tires accommodate higher levels of inflation in order to handle varying load capacities.
Caring for your trailer tires is critical to preserving their life. The average trailer tire can be expected to last from 5,000-12,000 miles. Make sure you are using only the recommended levels of inflation. Don't take your trailer over 65 MPH on the highway. Increased highway speeds are the number 1 cause of trailer tire failure.
Proper storage is another key component of trailer tire preservation. Always store them in cool, dark place when they're not in use. It is best to cover them to protect them from sun damage as well. When you're not using the trailer, put it on blocks or use wheel chocks to take the weight off of the tires. This will help prevent them from going flat (and keep your frustration levels low).
Our team is here to help you find trailer tires. We'll help you find the best combination of performance and durability. You won't have to blow your budget, either. Call us today for quality trailer and camper tires.
Farm Tires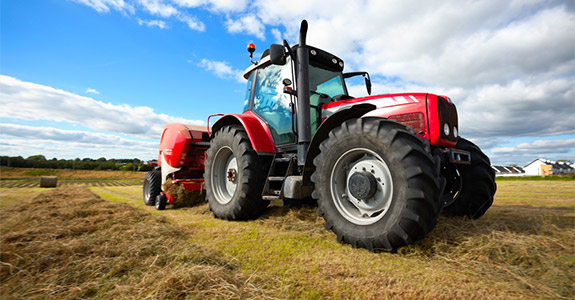 At Gateway Tire & Service Center, we are proud to provide farm tractor tires to farmers like you. Your farm equipment depends on sturdy, reliable tires. Our selection features many brands and options depending on the vehicle. Allow our service staff to help you in your search for new farm tires. We have 41 locations in 4 states, with one sure to be near you.
What Are Farm Tires?
Farm tires are characterized by quality craftsmanship, unique tread designs, and excellent durability. Agricultural work demands sturdy tires that can grip soil and support the heavy weight of tractors and other farming vehicles. Your farm tractor tires will be put through all types of terrain, and our stock of agricultural tires are all certified high performing tires.
Shop Our Selection of Farm Tires
Our farm tires feature:
Reduced soil compaction
Improved durability
Better traction
To fulfill your farming needs, our store stocks top AG tire brands for various agricultural applications. If you're new to the agricultural community or simply unsure of the best tires for your tractor, harvester, or other AG vehicle, we invite you to visit our shop to chat with our sales staff. From large volume tires to wide section tires and increased flexion tires to high flotation tires, there's a lot to learn, and our knowledgeable team is here to help.
When cracks begin forming on your front or rear tractor tires, it's time for replacements.
Industrial Tires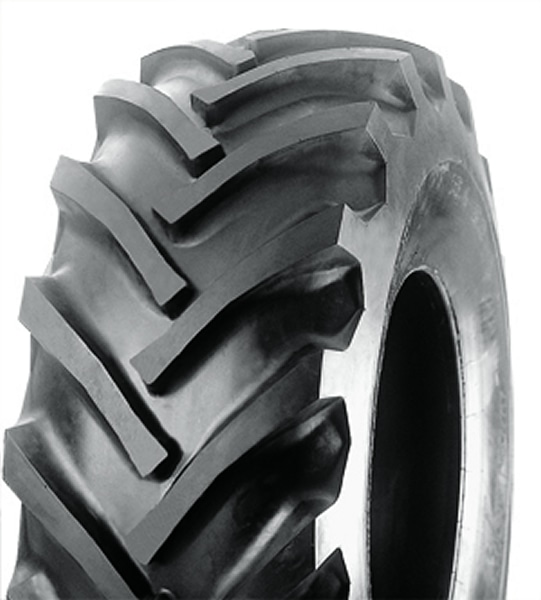 Looking for high-quality industrial tires? Gateway Tire & Service Center supplies heavy-duty, brand-name industrial tires to customers in Tennessee, Mississippi, Arkansas, Louisiana, Texas, and Ohio. All tires are intended for use on an array of heavy equipment vehicles and machinery. Call or visit us during our business hours, and our sales staff will help you fulfill your industrial tire needs.
What Are Industrial Tires?
Industrial tires include both pneumatic and non-pneumatic tires and cover vehicle applications in the following industries:
Manufacturing
Construction
Military
Transportation
Warehouse
Agricultural
Forestry
Production
You will commonly spot these tough tires on forklifts, tractors, cranes, and skid-loaders. Industrial tires need to be durable to withstand all types of applications, and we carry only quality tires that are made to last. We carry industrial tires for heavy machinery, including:
Container Handler tires
Log Stacker tires
Log Skidder tires
Reach Stacker tires
Battery Forklift tires
Choosing The Best Industrial Tires
If you are uncertain about whether or not your vehicle requires industrial tires, our service staff can help. First, you must define what the use of your industrial tires will be. Consider the conditions and nature of the surface your tires will be on. Remember, the tire is the only point of contact between your industrial machine and the ground. From there, our knowledgeable staff can help match your heavy machinery with the best heavy-duty tires possible.
OTR Tires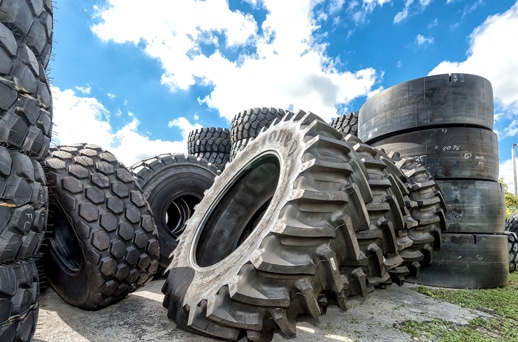 Gateway Tire & Service Center is a proud supplier of off-the-road tires in Mississippi, Tennessee, Arkansas, Louisiana, Texas, and Ohio. We carry a wide selection of OTR tires from the best manufacturers in the tire industry.
What Are OTR Tires?
OTR tires are large, durable work tires that support a variety of heavy equipment applications. The off-the-road tire industry is as large and varied as its customer base. Whether you ride on dirt, snow, rock, sand, or some other rough, uneven terrain, you need an OTR tire that will excel in your working environment while staying strong against sidewall damage, especially during severe weather conditions.
Each off-the-road tire uses a high synthetic compound for longer wear and resistance to cuts, cracks, and punctures. Depending upon your usage, we have OTR tires with multiple tread pattern designs–rock patterns, rib patterns, smooth patterns, traction patterns, and block patterns.
Vehicles that use OTR tires include the following:
Bulldozers
Dump Trucks
Scrapers
Front-End Loaders
Tire Dozers
Motor Graders
Tire Rollers
Straddle Carriers
Rubber Tired Gantry Cranes (RTGs)
Towing Tractors
Why Buy OTR Tires From Gateway Tire & Service Center?
Our selection of OTR tires is second-to-none. We classify each tire by type of vehicle and the application suitable for use. If you are uncertain about what you need, allow our tire experts to help. Our sales staff can help you find the best heavy equipment tires for your off-the-road needs.
Let us know what your earthmoving machine or other heavy equipment vehicle requires, and we will help you find the best set of OTR tires for your needs. Our tire sales staff would love to take the lead in your search for OTR tires today.
Lawn and Garden Tires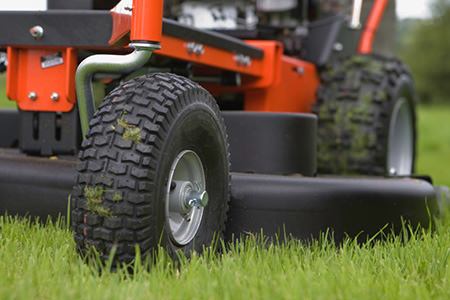 Are you envious of your neighbor's impeccably-maintained lawn? The lush, vibrant grass that almost looks too good? Don't just sit around dreaming of a beautiful yard—get out there and GET that beautiful lawn.
Gateway Tire & Service Center has the lawn and garden tires that customers like you need to manage a variety of landscaping options. It doesn't matter if you need tires for your garden tractor, a push mower, or a wheelbarrow, we have what you need to keep your yard looking great.We stock lawn & garden tires from great brands like Carlisle and Deestone.
Stop by or call one of our locations to start your search for lawn & garden tires. We have 55 stores in 4 states, so there's bound to be one nearby.
Lawn & Garden Tires at Gateway Tire & Service Center
We carry a variety of lawn and garden tractor tires from all the top brands to fit just about any equipment, including:
Lawn Mower Tires
Push Mower Tires
Wheelbarrow Tires
Tractor Tires
Handcart Tires
Turf Tires
Utility Tires
And More!
When it is time to replace your lawn and garden tires, let our tire sales staff help you make the right selection, even if you're not sure what tires you will need. We stock tires that will help keep your lawn and garden equipment performing at its best. Stop by or visit one of our locations today to find your lawn & garden tires.
ATV Tires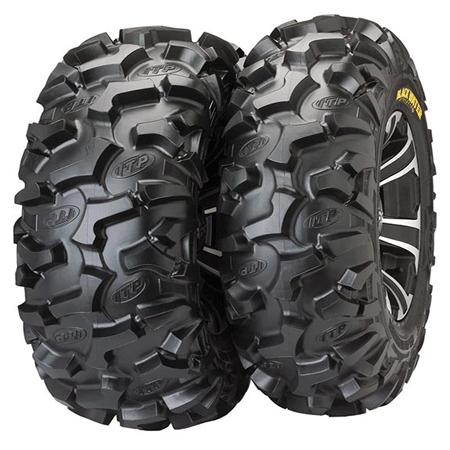 Gateway Tire & Service Center offers a large selection of competitively priced ATV tires. Visit your nearest location today to upgrade your ATV with some of the best all-terrain vehicle tires available.
We proudly serve areas of Mississippi, Tennessee, Arkansas, Louisiana, Texas, and Ohio.
Am I Using the Right ATV Tires?
Your ability to get through tough terrain and get more fun out of your outdoor adventures depends largely on what ATV tires you install. Your all-terrain vehicle can scale mountains, cross creek beds, and tread through deep mud holes, but only with the right tires. So how do you choose replacements?
Tips on Choosing the Right ATV Tire:
Choose a tire designed for the type of environment you ride your ATV

ATV tires are designed with different tread patterns that perform better on certain types of terrain; this is the starting point in determining what replacement tires you need.

Find a tire with the correct fitment for your ATV; replacement tires should closely follow your manufacturer's recommendations.
Consider the ply rating of your current ATV tires; A ply rating identifies the weight capacity of the tire. Some tire manufacturers state the ply rating on the tire and others use a star system. Check with your tire manufacturer to learn more about your ply rating. You may want a tire with a greater rating depending on how you ride.
Our ATV tires come in various shapes and sizes and serve a multitude of purposes. We keep our prices competitive. Whatever ATV your ride – we invite you to visit us. Whether you need mud, trail, radial, or racing ATV tires, our comprehensive and affordable selection of name brand tires are sure to have the perfect fit for your sport or utility ATV.
Pick Up Your New ATV Tires Today
Our staff is handpicked to provide the best ATV tires based upon your experience level and the price you can afford. Just let us know what type of all-terrain vehicle you have and what you plan on doing with your ATV. We will provide the best tire at a great price.
For more information regarding all our ATV tires for sale, please contact us online or give us a call. Our friendly staff is here to help you with all of your questions and concerns.